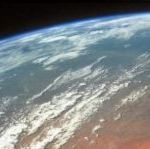 ---
Sorry, this page is still under construction!
For SCIAMACHY glyoxal columns please contact Folkard Wittrock.
Wittrock, F., A. Richter, H. Oetjen, J. P. Burrows, M. Kanakidou, S. Myriokefalitakis, R. Volkamer, S. Beirle, U. Platt, and T. Wagner, Simultaneous global observations of glyoxal and formaldehyde from space, Geophys. Res. Lett., 33, L16804, doi:10.1029/2006GL026310, 2006

F. Wittrock, The retrieval of oxygenated volatile organic compounds by remote sensing techniques PhD thesis, University of Bremen, May 2006
If you are interested in more information or SCIAMACHY Glyoxal data, please contact Folkard Wittrock.