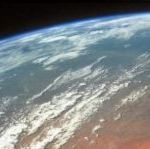 Tropospheric HCHO data from SCIAMACHY
---
As part of our RETRO activities, a preliminary time series of SCIAMACHY tropospheric HCHO columns has been created which can be downloaded as gridded monthly averages.
These files are encrypted, for the password please contact Folkard Wittrock.
For a description of the method used to derive the HCHO columns, please see:
F. Wittrock, The retrieval of oxygenated volatile organic compounds by remote sensing techniques PhD thesis, University of Bremen, May 2006
Wittrock, F., A. Richter, H. Oetjen, J. P. Burrows, M. Kanakidou, S. Myriokefalitakis, R. Volkamer, S. Beirle, U. Platt, and T. Wagner, Simultaneous global observations of glyoxal and formaldehyde from space, Geophys. Res. Lett., 33, L16804, doi:10.1029/2006GL026310, 2006
The file format is plain ASCII with a header of varying length giving details on the retrieval settings used and on the format.
More information can be found on our SCIAMACHY HCHO page.
If you have any questions or requests, please contact Folkard Wittrock.