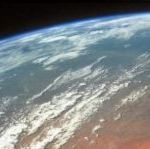 Navigate


Welcome at the IUP-Bremen DOAS group

---
The DOAS-group is one department of the Institute of Environmental Physics (IUP), University of Bremen. We are working on UV/visible remote measurements of atmospheric composition using the Differential Optical Absorption Spectroscopy-Method (DOAS).
As one activity, we are operating the BREDOM network of ground-based instruments at arctic, middle and low latitudes using scattered sunlight (zenith sky and off-axis) as a light source. In addition, measurements at different latitudes have been made on campaign basis as well as airborne Multi Axis DOAS (AMAXDOAS) measurements.
Furthermore, data of the Global Ozone Monitoring Experiment (GOME) on ERS-2, the SCanning Imaging Absorption SpectroMeter for Atmospheric CHartographY (SCIAMACHY) on ENVISAT and the GOME-2 instrument on MetOp are analysed with the DOAS algorithm and validated by ground based and air-borne measurements. Many near real time and off-line scientific data products from GOME and SCIAMACHY can be found on our data pages.
Validation of TROPOMI NO2 using airborne measurements ...