Donnerstag, 26. Dezember 2019 - 19:07 Uhr
Visit to Xmas market
as every year, and this time also Vlad, Sanaya and Ovid joined.

It was not very cold this year, no rain, no snow, but fun anyway.
And the most important: we drank our traditional Gluehwein together.

Happy Xmas to all of you too!
Donnerstag, 12. Dezember 2019 - 14:31 Uhr
der Heilige Nikolaus visited the NW1 workshop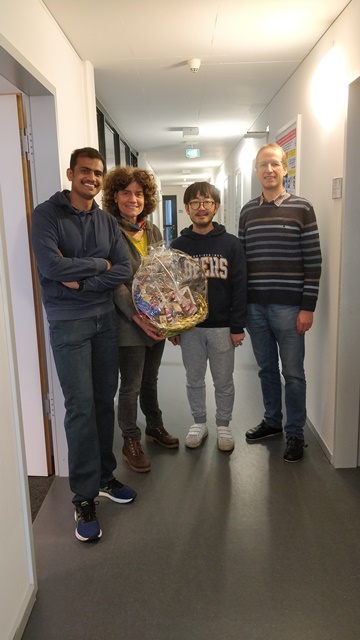 Like the previous years St. Nicholas visited the NW1 workshop with lots of gifts, chocolates and blessings.





Samstag, 30. November 2019 - 14:30 Uhr
and again on the 29th November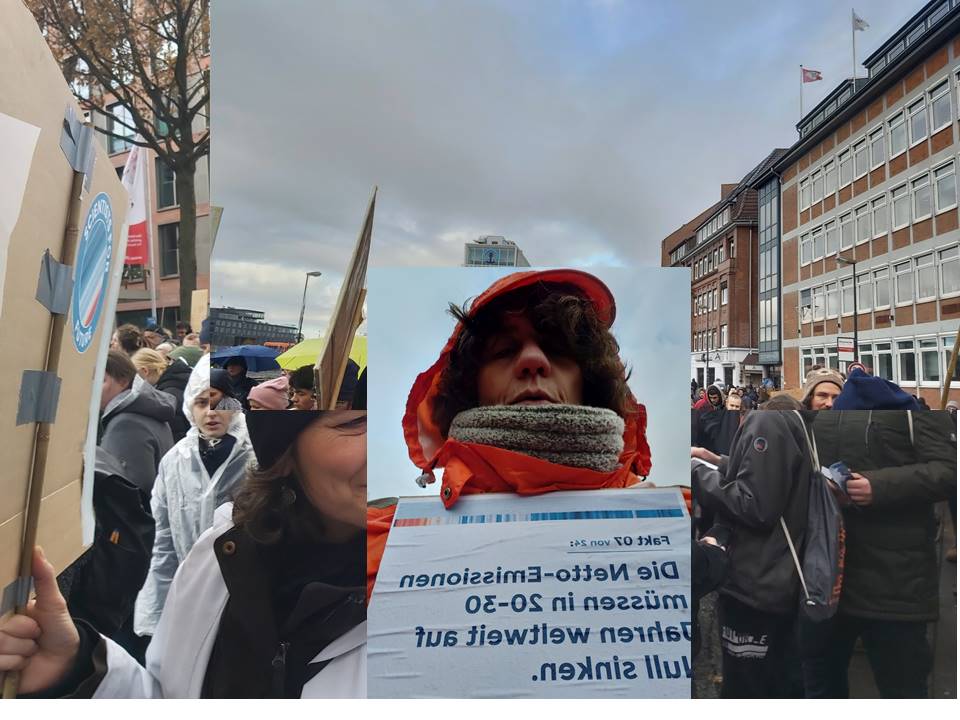 Yesterday the weather did not help much in Bremen..

It was rainy and cold but many of us resisted the temptation not to participate actively in the demonstration on the 29.11.2019 together with Fridays for future, Parents for future, Engineers for future, and .....everybody else!

We scientists have to help to wake up politicians!

You can easily read the clear message..... can't you?

Freitag, 20. September 2019 - 17:41 Uhr
Scientists for Future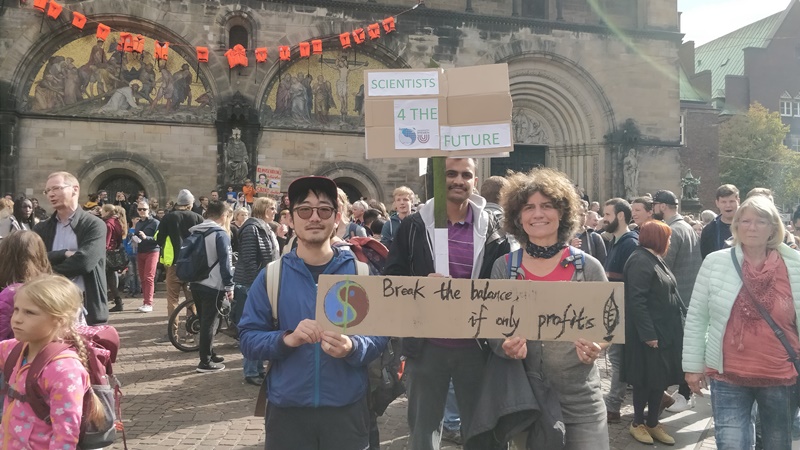 We do science to save the future
Mittwoch, 18. September 2019 - 11:41 Uhr
Celebration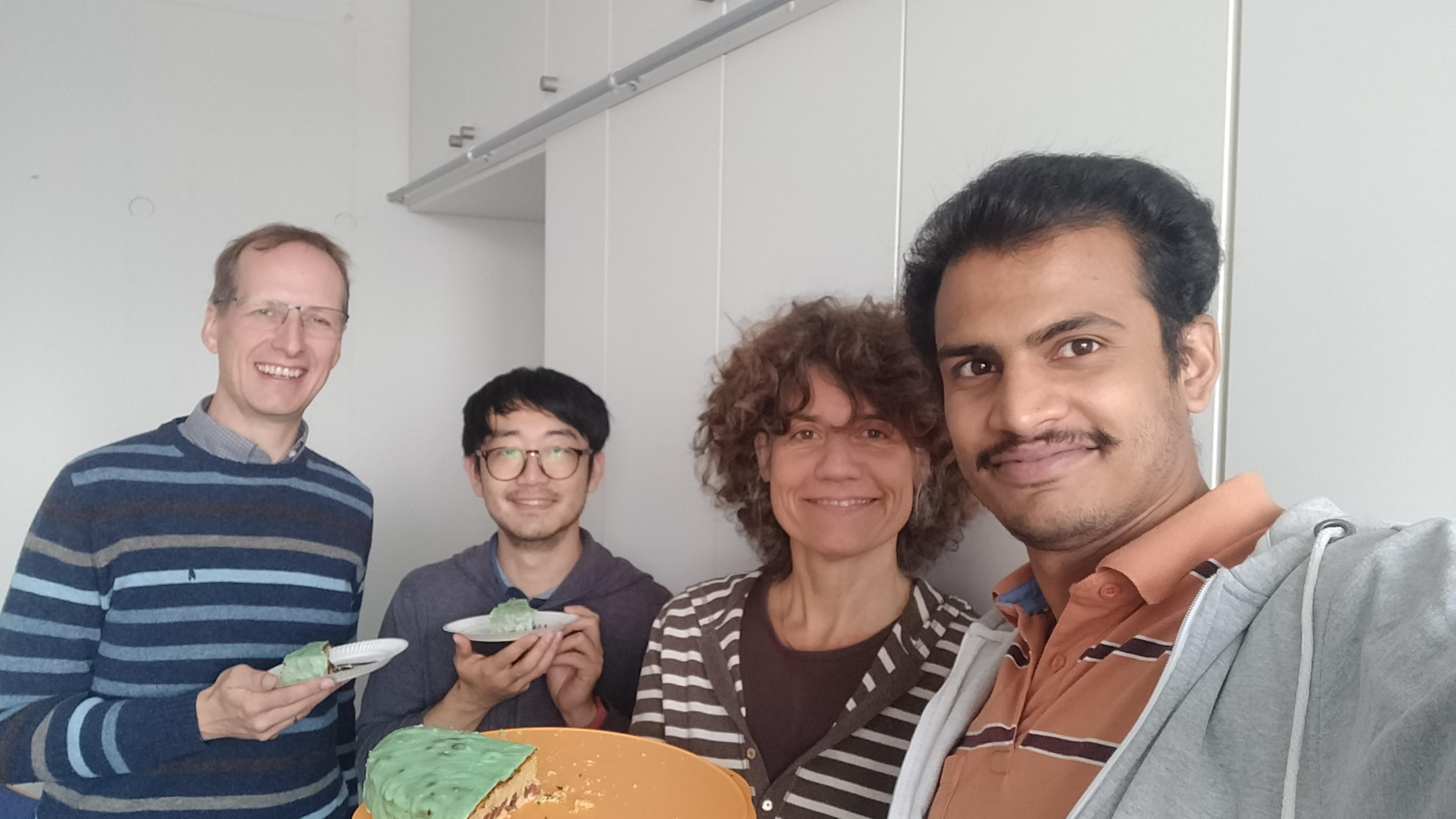 Last Monday Wilke came with a cake to celebrate his birthday with us. Very nice!

Of course we do not want to mention his age...but he is a big boy now



Happy birthday Wilke!