Amma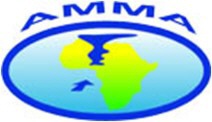 (African Monsoon Multidisciplinary Analysis)

IUP-UB contribution funded by the EU (2005-2009)
Aircraft: DLR-Falcon
Overall AMMA intends to improve climate forecasting and environmental monitoring to reduce the vulnerability of the African population to weather and climatic events. With this objective the project integrates various disciplines in the study of the West African Monsoon and studies the human dimension and the regional vulnerability. An important task is to establish an operational network of observations useful for everyday life of African societies.

The group TROLAS participated in the AMMA field campaign within the special observing period (SOP) during the peak monsoon period in August 2006. IUP-UB contributed with the measurement of the total sum of peroxy radicals (RO2*=HO2+RO2) onboard of the German DLR-Falcon. Six DLR-Falcon flights were conducted from Ouagadougou in Burkina Faso (12.15°N 1.30°W) in the period from 01.08.06 to 18.08.06.

This was part of a suite of measurements from aircraft, ground stations and satellites to study the composition and the oxidative capacity of air masses over West Africa with special focus on the impact of mesoescale convective systems (MCS) within the monsoon period. TROLAS provided the first RO2* measurements in tropical MCS and vertical profiles over Burkina Faso. In addition biomass burning plumes were observed during the measurement campaign. In addition, the DUALER instrument deployed was further characterised and optimised at the TROLAS laboratory in Bremen.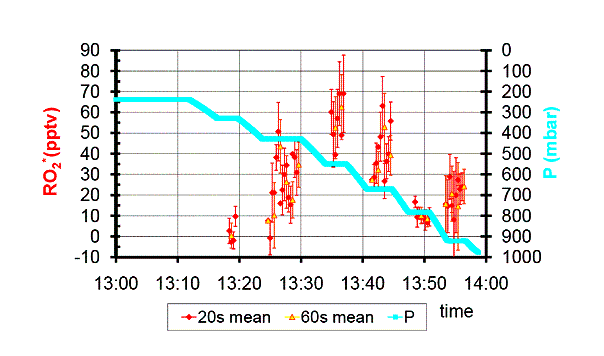 Relevant publications
Andrés-Hernández, M.D., Kartal, D., Reichert, L., and Burrows, J.P., Meyer Arnek, J., Lichtenstern, M., Stock, P., and Schlager, H.: Peroxy radical observations over West Africa AMMA 2006: Photochemical activity in the outflow of convective systems, Atmos. Chem. Phys., 9, 3681-3695, 2009.
Kartal, D., Andrés- Hernández, M.D., Reichert, L., Schlager H., and Burrows, J.P.: Technical Note: Characterisation of a DUALER instrument for the airborne measurement of peroxy radicals during AMMA 2006, Atmos. Chem. Phys. Discuss., 9, 1-43, 2009.
Andrés-Hernández, M.D., Stone, D., Brookes, D., Commane, R., Reeves, C.E., H. Huntrieser, Heard, D.E., Monks, P.S, Burrows, J.P, et al., Peroxy radical partitioning during the AMMA radical intercomparison exercise, Atmos. Chem. Phys. Discuss., 10, 8447-8486, 2010.
Mari, C. H., Reeves, C. E., Law, K. S., Ancellet, G., Andrés-Hernández, M. D., Barret, B., Bechara, J., Borbon, A., Bouarar, I., Cairo, F., Commane, R., Delon, C., Evans, M. J., Fierli, F., Floquet, C., Galy-Lacaux, C., Heard, D. E., Homan, C. D., Ingham, T., Larsen, N., Lewis, A. C., Liousse, C., Murphy, J. G., Orlandi, E., Oram, D. E., Saunois, M., Serça, D., Stewart, D. J., Stone, D., Thouret, V., Velthoven, P. v. and Williams, J. E. , Atmospheric composition of West Africa: highlights from the AMMA international program. Atmospheric Science Letters, n/a. doi: 10.1002/asl.28, 2010